Cynthia L. Finkenbinder, CPA
As the founder and owner of Alpha Omega Accounting, LLC, Cynthia L. Finkenbinder serves both individual and business clients, practicing in general accounting and tax preparation. Her goal is to help business owners have more time to focus on their goals. Cyndi applies her extensive knowledge and expertise toward helping real estate and crypto currency investors, business owners in the growing cannabis industries, as well as other entrepreneurs, to maximize their profits and minimize their taxes by Lighting their way to Financial Understanding.
Having worked with professional football players early in her career; prior to founding Alpha Omega Accounting; she started out by specializing in the preparation of multi-state tax returns. Now, twenty years later because of that early experience, in addition to working with local businesses, she has clients throughout Colorado and across 28 different states, as well as in multiple countries.
She holds bachelor's degrees in both Accounting and Psychology along with an associate degree in Business Administration. Cyndi lives in northern Colorado with her husband Jared, and their dogs Izzy and Allie. She has two amazing sons; Scott, who served in the Colorado National Guard and Dustin, who is with the Colorado Symphony. Cyndi and Jared have two precocious granddaughters and she loves spending as much time possible with them. Cyndi enjoys science fiction and she served as the CFO of Starfleet, the International Star Trek Fan Association, where she holds the fictional rank of Commodore, she loves to knit, she's a fan of light houses, reads steampunk novels – actually, she's an avid reader of many genres, and she likes binge watching cooking shows in her spare time.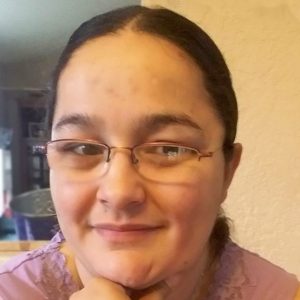 Elda Palacios, is our Client Management and Payroll specialist. She is
Xero and Gusto certified. Elda is fluent in Spanish and can interpret spoken conversations and translate written documents.